Sustainable fashion is in, and knowing if your favorite brand is participating in making the Earth healthier is crucial!
---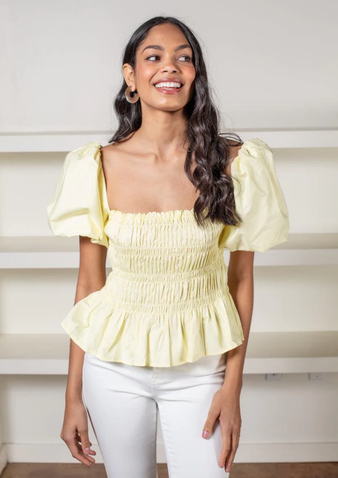 Sustainability in companies around the world is essential in order to keep the Earth and all of the humans and animals that inhabit it safe and healthy. Whether it's using sustainable resources that are better for the environment, or even using safer techniques to create high-fashion that doesn't hurt the environment is important.
With the many high-fashion brands currently out there, knowing if ASTR the Label is sustainable is crucial information!
ASTR the Label: Get to know the Brand 
Getting to know a little bit about a brand before purchasing merchandise from it is important to do!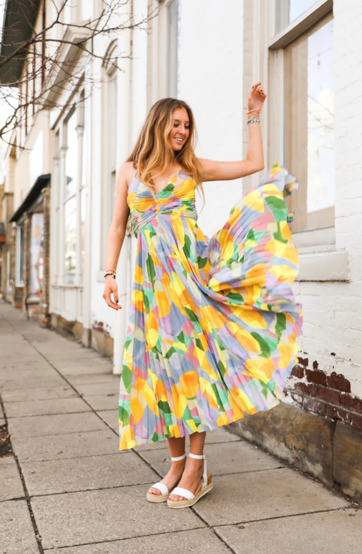 ASTR the Label is a popular high-end fashion brand known for their trendsetting dresses, shirts, bottoms, outwear, and other merchandise. Image courtesy of Bellwether.
ASTR the Label is an extremely popular high-end brand in the industry and their dresses are iconic. This brand offers a ton of merchandise, but it's important to get to know a little more about them before purchasing anything from them to make sure it's a brand for you.
In 2012, ASTR the Label was founded in Vernon, California and they have become a staple in chic, modern fashion with an audience geared towards young women. The company was founded by Daniel Kim, who is also the co-founder of Lush Cosmetics with Sarah Larson as the brand director.
Together, these two and their staff have worked to create a line with the latest trends that express femininity, beauty, and  style for any occasion. The brand is exclusively known for the sophistication within their clothing line, chic designs, and the versatility to play around with colors and designs.
Where is ASTR the Label Made? 
While ASTR the Label is a brand with its headquarters located in California, their clothing is outsourced and manufactured in China.
Where is ASTR the Label Sold? 
There are a few different options when it comes to shopping for ASTR the Label. No matter if you're searching online for the perfect dress through them, or you want to try on a couple different ones in-person, there are a few different options to consider depending on your shopping preference.
Check out a list of online retailers that sell ASTR the Label:
ASTR the Label website
Poshmark
Ebay
Amazon
Listed below are physical stores to try on ASTR the Label clothing:
Nordstrom 
Nordstrom Rack
Bloomingdale's
Saks Fifth Avenue
Macy's 
Anthropologie
Urban Outfitters
Dillard's
Why is ASTR the Label So Expensive?
While ASTR the Label is a high-end fashion brand, they aren't as expensive as many of their competitors. The brand is still expensive, and this is due to customers paying for the name of the fashion company, and the fact that they are also paying for items that are currently trending in the industry.
High-end fashion never comes at a low price, and many people are oftentimes intimidated by the price tag. Many people love ASTR the Label because of the dresses that they have to offer and the high-demand for their dresses for special occasions. It is also a go-to place to shop for the wedding dress of your dreams at a much more affordable cost.
ASTR the Label and its Sustainability
Sustainability through any fashion brand, no matter how expensive, is important to know and understand!
ASTR the Label is a popular high-end fashion brand known for their dresses that are perfect for outings and special occasions. Image courtesy of Nearlyweds.
Sustainability is important to have in any company no matter what industry they are in. Protecting both the environment and the people in it is crucial, and many high-end fashion brands aim towards protecting the Earth and creating sustainable fashion, but is ASTR the Label on the same page?
Is ASTR the Label a Sustainable Brand?
ASTR the Label is known for being a sustainable brand that has helped to create the best outfits, including dresses, bottoms, tops, sweaters, outerwear, and even bodysuits. 
This brand uses sustainable materials to create all of their clothing , and the environment is not harmed in the process. Many customers not only love their merchandise and how sophisticated, chic, and modern women can look in it, but also due to the materials that are used, like linen, leather, and Tencel lyocell.
Compared to many other high-end fashion brands, ASTR the Label is a sustainable brand, but there are other brands that beat it. This is proven in the price of their merchandise, as more sustainable brands have a much higher price tag. While they may not be the most sustainable brand for the environment, ASTR the Label is an extremely popular brand known for helping make customers look and feel good no matter what type of event they're going to.
With so many other high-end fashion brands available, making sure that ASTR the Label is worth spending your money on is important!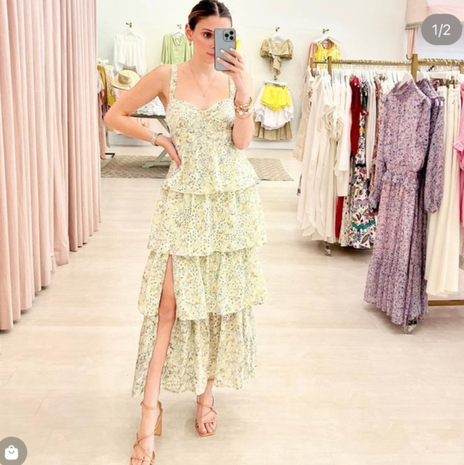 ASTR the Label is a popular high-end fashion brand known for their sustainability and trendsetting dresses. Image courtesy of Poshmark.
ASTR the Label is an incredible brand that is popular among many young women, especially their dresses, but is it worth spending your money on?
"I first found them at Nordstrom and LOVED the styles. It's so well made and well priced for the quality. They have the best dresses. I bought some dresses on Black Friday and can't wait to have an occasion. Their sweaters were really cute and feminine. They are one of my favorite brands. - Trustpilot
ASTR the Label is a brand sold both online and in-stores and Nordstrom is a popular retailer to find their dresses. Customers are able to try them on to see how the brand fits, which is usually true to size, but you can size up or down as needed. Customers can also get a better idea of how their merchandise fits by trying everything on in-person.
"The fit and fabric of all the skirts, tops and dresses I purchased are so flattering and classy too. I absolutely love how it makes my body look, especially the dresses because my curves and booty are just popping! Absolutely love their clothing." - Site Jabber
A reason why so many customers love ASTR the Label is due to how their dresses make them feel. The brand is known for helping women to look and feel beautiful in their clothing, including their dresses. By using materials to accentuate your natural curves, ASTR the Label has become an increasingly popular brand.
"I got a beautiful dress to wear for a wedding of my friend's from this place and I absolutely loved my dress! It was the Alchemy Midi Dress that was in a dull green color with a nice slit on my thigh. Should be one of my most favorite dresses in the world!" - Site Jabber
ASTR the Label is a brand known for selling all of the essentials when it comes to weddings. Whether it's your wedding day and you're looking for a wedding dress within your price range, if you're a bridesmaid, or just a guest looking to celebrate a loved ones important day, ASTR the Label has the best looks possible.
"The fitting of the clothing is absolutely wonderful and the dresses are so flattering. The dresses I got were perfect and the quality was just wow!" - Site Jabber
When shopping for anything no matter the brand, it can be crucial to want to find your proper size beforehand. With ASTR the Label, they are known for running true to size on all of their dresses, bottoms, tops, sweaters, and any type of clothing that they have. Trying their clothes on in-person at a physical store is your best option, but if it isn't possible for you, they provide free shipping on all of their returns and free exchanges if something doesn't fit.
ASTR the Label is a popular high-end fashion brand that has some of the best dresses available for special occasions, including weddings. This brand is sustainable, and not only do they create some of the most beautiful clothing you've ever seen, but they also use methods and materials to protect the environment and everyone in it. 
---